Corny the corn is a fiction character, he is a corn on the cob with a little smiley face.
he appears in no videos and only appeared in a tweet and the kik chat Tom, Mason, Reece, Blaze, and Jorge are in.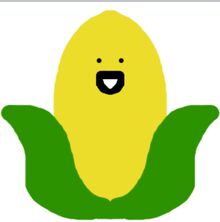 Trivia
He was supposed to be a twitch emote but Tom decided to not become a streamer
he was created just out of boredom
he is a salty loser
he should be mentioned when a corny joke is told
Ad blocker interference detected!
Wikia is a free-to-use site that makes money from advertising. We have a modified experience for viewers using ad blockers

Wikia is not accessible if you've made further modifications. Remove the custom ad blocker rule(s) and the page will load as expected.