Tomzgames A.K.A. tom is the creator of the YouTube channel tomzgames. He posts gaming videos. Sometimes he does videos with his friends like Mason and Reece.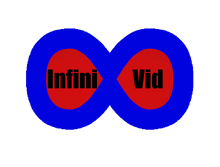 Youtube: tomzgames
XBL: Tomzgames
PSN: Tomzgames
Nintendo ID: Tomzgames
Steam: Tomzgames
Twitter: Tomzgames
Reddit: N/A
Real Name: Tom
Appearance
He wears glasses and has short hair, usually wears short sleeve shirts but in winter long sleeves
Channel
The channel was created late August of 2011 and was originally intended to have a video every Friday. This changes very quickly and really crappy videos came out in the start 480p audio lagging type crappiness. It later changed when tom got a roxio but it had some issues and eventually he'd get an elgato. Now the channel is posting heavy plays, 2 Cousins, DAH News, and many more types of videos. Lately there has been some nongaming videos posted aswell included an upcoming trilogy about a murderer
Quotes
"uh, uh huh."
"Note to self, don't ram boats with boats."
"MASON"
"NOO SOMEONE'S ECHOING!"
"Hey people"
"Goodbye"
"Don't forget to subscribe"
"Welcome to Team Fortress 2"
"Phil"
*burp* (sound)
hello
Trivia
he owns all current gen systems
he uses an elgato hd60
hes the reason of all life on this wikia
he owns 2 dogs
he wrote this. 😀
Ad blocker interference detected!
Wikia is a free-to-use site that makes money from advertising. We have a modified experience for viewers using ad blockers

Wikia is not accessible if you've made further modifications. Remove the custom ad blocker rule(s) and the page will load as expected.